"When you Discover The One Secret To Extraordinary Success That High Achievers Know But School Never Taught You, Achievement, Success and Freedom come easier and faster for you…"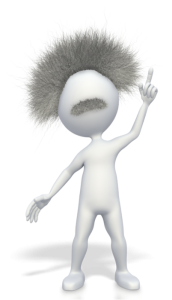 In The Ten Steps To Wealth, I talk about the fact that savvy entrepreneurs and multi-passionate high achievers know that the right mindset must be accessed before success can materialise for you.
They know that you can work as hard as you like but success, freedom, independence and financial security are gained through the opposite of what you've been taught.
High achievers know that the right mindset is found within your natural inborn genius… And when you learn to tap into the power of your instinctive genius, it automatically puts you in the right mindset.
But, if you're like most people, the broader conditioning process taught you to hide your natural genius beneath layers of old dogma, old thinking, old conditioning, old habits, old beliefs, old hurts and old learning. But the good news is that it's just sitting there just waiting for you to give it the right instructions.
Savvy entrepreneurs know that when you uncover your natural genius, you're automatically start attracting all the information, skills, people, opportunities, influence, control, joy, fun, appreciation, independence, connection and achievement you desire.
Learning to connect with your instinctive/intuitive genius is literally the most rapid results improvement discovery of the past 50 years. It's a proven system for getting the exact results you want. And it's based on the original research of Carl Jung, a true genius in his own right.
When you tap into your natural intuitive genius, you'll:
Get the biggest breakthroughs in your personal and professional development

Instantly dissolve barriers to more connection, influence and lucrative results

Speed past natural blind spots that promote failing by tripping you up

Smash through glass ceilings and grow in confidence on a daily basis

Immerse yourself in intuitive FLOW states so you experience more vitality

Unshackle what's holding you back so you can eliminate frustrating old results

Destroy procrastination forever by discovering your unique intuitive genius
Ignite your confidence for learning and making the right decisions.
This last point alone has the potential to influence achievement in a way that decreases stress and fires up independence so that you can add more fun, success and value to your experiences.
Jung discovered that each individual has a part of their mind that literally opens the doors to genius and that you could learn to stimulate your genius on a daily basis. And it's through your natural genius that you discover the mindset, or mastermind, necessary to achieve rapid progress.
Your natural genius advantage accelerates 3 areas of performance…
Firstly, you grow in inner strength because of the confidence and certainty you develop. This gives you more personal power and a heightened ability to influence and control situations, people and outcomes. Not in a manipulative way, but in a way that comes with finding more confidence and certainty from within yourself.
Secondly, it gives you the drive to achieve more of what's important for you. And your achievements come faster and easier than ever before because your innate natural genius knows exactly what to do. The decisions you make are more productive because what to do next is always clearer and more logical for you.
Thirdly, the appreciation you feel from others rockets to new levels. You'll connect to customers, co-workers and bosses in a way that has them offering you more praise, appreciation, and loyalty. People feel more magnetically attracted to you, they want to be around you and they want to know who you are.
This is exactly what happened to me. I struggled with the lack of achievement for 40 years. But when I seriously started searching for a better way, two things happened. I discovered where I was stuck and because of this, I discovered the instinctive genius that Jung said we all have inside us.
As a result of applying what I learned I became a multimillionaire living with more passion, fun, independence and freedom than ever before… Now it's your turn. {Read more here}
To your continued success
Paul Counsel